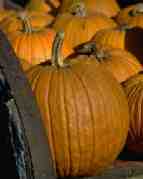 Halloween Safety Tips for Safe Fun!
Halloween Tips for Safety and Fun!
Common Sense Safety Tips
Fentanyl: With the news about Fentanyl made to look like candy, the most important tip is do not allow your children to eat any candy which is not in its original (and intact) wrapper!
Put reflective strips on front back and sides of costumes. You can also attach glow sticks to costumes and candy buckets and bags
Lights: Have children wear or carry led lights both to avoid tripping and for cars to help see them
Take care crossing streets - Cross the street at corners, look left, right and left again when crossing and keep looking as you cross. Avoide stepping out between parked vehicles
Don't text and walk!
Stick to sidewalks - rocks, tree stumps, holes and dog poo await on the lawns!
Accompany kids under age 12 for trick-or-treating. Even older children should stick to familiar areas that are well lit and trick-or-treat in groups, and the buddy system!
Make sure the masks allow good visibility. You may want to cut out larger eye holes or use non-toxic makeup as safer alternatives.
Non-flammable - Check labels that costumes, wigs, and accessories are flame resistant.
Make sure sword, cane, or stick costume accessories are not not sharp or long.
Review with children how to call 9-1-1 (or their local emergency number) if they ever have an emergency or become lost.
Stay outside - Teach your kids to never enter a stranger's home.
Check before eating - Always check your child's candy before letting them consume any.
Driving - Pay attention - If you are driving during Halloween, make sure you use extreme caution while on the roadways.
Dress appropriately for the weather - wearing the right clothing under costumes
Hype and Hysteria?
According to a university professor who researched it, no child has ever been killed or seriously harmed by poisoned candies or fruit. Still, times change and there are plenty of sicko's out there; following the tips above should keep everyone safe!
---
Halloween Costumes
Here are some of the most popular Halloween costumes for children this year. For more choices, see our Halloween costumes pages.
Find Related Information and Resources Here!