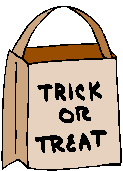 PumpkinPatchesAndMore.org
Where you can find a pumpkin patch, corn maze, safe trick-or-treating, pyo apple orchards, a hay ride and other Fall or Halloween fun near you!
Pumpkin Patch, Corn Maze, Hayrides and Halloween season is here again! Most corn mazes, pumpkin patches and apple orchards are open and ready now! Farmers: Update or add your listing for 2005 now! It's free!
Click here to add this page to your favorites list! [ Home ] [Find your state's pumpkin patch page] [Search the website for word or phrase] [ Feedback ] [Suggest a farm or event] [ Pumpkin recipes ] [Pumpkin carving kits, tools, books and templates] [Tips, photos and what to expect at a pumpkin patch, corn maze or farm] [Canners, mixes, jars, pectin and other canning supplies at the best prices anywhere!]
---
Looking for a canner that can be used on your glass or ceramic stovetop or cooker? Read below to find out why you can't find one, and what the alternatives are! Scroll down this page for more information, and with NO obligation to buy, just click on the links in the Amazon boxes on the left!
Canners for Glass and Ceramic Stoves

If you have a glass or ceramic stovetop, you may have heard that you should use a flat-bottomed canner, but you have been unable to find one!

Here is the answer: One of my suppliers asked a stove manufacturer as to why they were unable to find one. The stove manufacturer told they that on a glass/ceramic stove there is a sensor so that the heat can not go above a certain point thus breaking the top.

This sensor does not allow the burner to maintain an even temperature high enough for a canner to work safely. By fluctuating the temperature the bacteria is not eliminated in the canning process. Unfortunately this is not something the salesmen will tell the customer when they are buying the stove and probably many of them are unaware of this.

So, what can you do? Here is a simple solution: buy a simple and inexpensive single electric burner (shown below) and you can use ANY canner with it. Plus, it may come in handy when you have a lot of cooking to do and need and extra burner!

And you can find a wide variety of water bath canners and other canning supplies on this page


Toastmaster 6431 Eclipse Single Burner

Features:

| | |
| --- | --- |
| | Measures 10-one half inches wide and 10 inches deep |
| | Compact design perfect for buffet, dining table, office, workshop |
| | Easy-cleaning sealed, solid heating disk 7-one half inches in diameter |
| | 1000 watts, 6-setting thermostat |

Proctor-Silex Fifth Burner

Features:

| | |
| --- | --- |
| | Limited one-year warranty |
| | Spiral heating element; chrome ring and drip pan |
| | Adjustable temperature control with three settings |
| | Heating element tilts for easy cleaning |

BroilKing PR-S1 Professional Single Burner Range

Features:

| | |
| --- | --- |
| | 11-one half by 3-one half by 11-one half inches |
| | |
| | |
| | High-speed tubular element with a 5-1/2-inch diameter |
| | |

Books

Canning books

Canning & Preserving for Dummies
by Karen Ward
Average Customer Review:
Usually ships in 24 hours

Price:
$11.89
You Save:

$5.10

(30%)

The Ball Blue Book of Preserving

This is THE book on canning! My grandmother used this book when I was a child. It tells you in simple instructions how to can almost anything; complete with recipes for jam, jellies, pickles, sauces, canning vegetables, meats, etc. If it can be canned, this book likely tells you how! Click on the link below for more information and / or to buy (no obligation to buy)

Price $8.95

Complete Guide to Home Canning and Preserving

by United States Dept. of Agriculture

Practical, easy-to-follow guide contains virtually everything consumers need to know about home canning: how to select, prepare, and can fruits, vegetables, poultry, red meats and seafoods; how to preserve fruit spreads, fermented foods and pickled vegetables; how to prepare foods for special diets, and much more. Also includes scores of simply written recipes that even beginners can handle (smoked fish, turkey-tamale pie, chicken croquettes, more. It's the second book to get, after the Ball Guide. Click on the link below for more information and / or to buy (no obligation to buy)